Quiet, seaworthy and convenient. What a real family cruiser!
New Sargo 28 features two separate cabins which makes it very suitable for memorable family vacations. The aft deck is spacious enough for happy gatherings in the harbor. The pantry allows you to prepare hot meals. The interior lighting relies solely on LED technology (minimizing fire danger and energy consumption). Sargo 28 is standard-equipped with tinted glass side windows and marine window defrosters, while the front windows are non-tinted to allow better nighttime visibility.
As for handling, even in rolling seas Sargo 28 can offer a very comfortable ride cutting through the seas with little fuss. The rails are made exclusively of robust 30 mm marine grade stainless steel. A long boating season is ensured thanks to the well-insulated hull walls and cabins equipped with efficient heating and ventilation systems.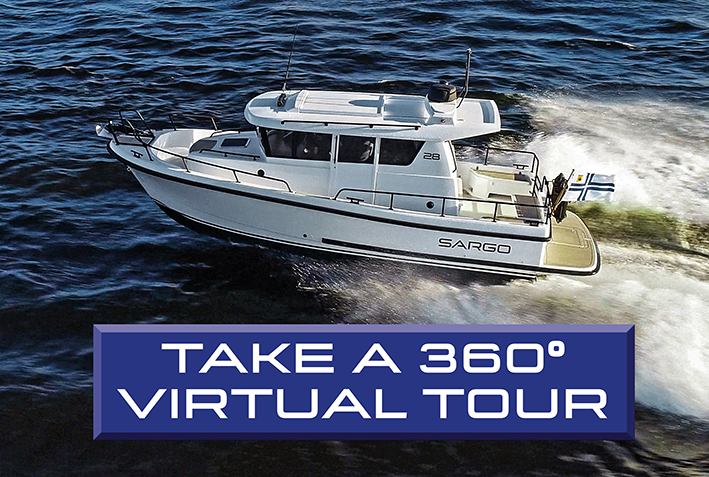 Lenght overall (LOA) 9.20 m / 30.2 ftt
Beam 2.99 m / 9.8 ft
Draft 1,05 m / 3.4 ft
Dry weight (single engine) 4400 kg / 9700 lb
Berths (Front cabin / aft cabin) 2 / 2
Engine recommendation (Single) 270-400 hp
Top Speed range 28-39 knots
CE category B-Offshore